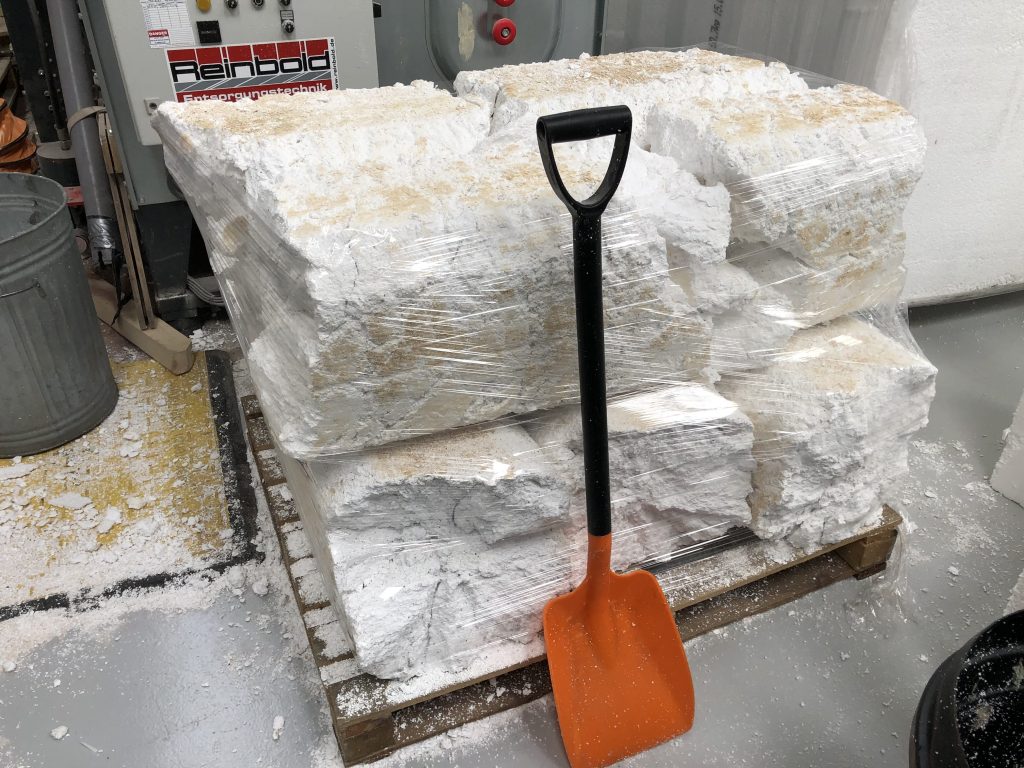 EPS Compactor
EPS (Expanded polystyrene) is not biodegradable and when not compressed it often ends up on landfill where the light, but expansive material creates significant problems. When compacted the EPS waste can be recycled back into usable blocks.
Fineline has installed a Greenbank SC3000 EPS compactor that can handle 180-250Kg of EPS per hour ( depending on density ) and this will make a block with dimensions of 370mm x 370mm with ease. It provides a volume reduction of around 40:1 which helps with the clearing up after a job has been completed with both the swarf and offcuts being compacted.
Briquetting Press
Many materials can be compressed, such as: Hard or soft wood, planing materials, wood chips, sawdust and sanding dust when mixed with other materials, wooden materials, particle and chipboard, multiplex, OSB, paper and cardboard.
We have a Reinbold Briquetting Press to automatically start/stop once the filling sensor detects material and a base mounted agitator to keep the material reading the hydraulic system producing high-strength briquettes.
Most of the wood based briquettes are instantly recycled into our warehouse wood burning heater to both reduce the waste leaving the building and provide effectively free heat.