Chocolate Buildings

The requirement was to produce 12 dispensing kiosks and 3 large buildings all branded with the Cadbury logo for London 2012.
All of the buildings were air conditioned and painted with a colour matched chocolate coloured paint. The kiosks were distributed around the UK for the duration of the event.
The largest of the kiosks sat in Hyde Park and housed a 6 axis robot that cut a large block of dairy milk each day into a London Landmark.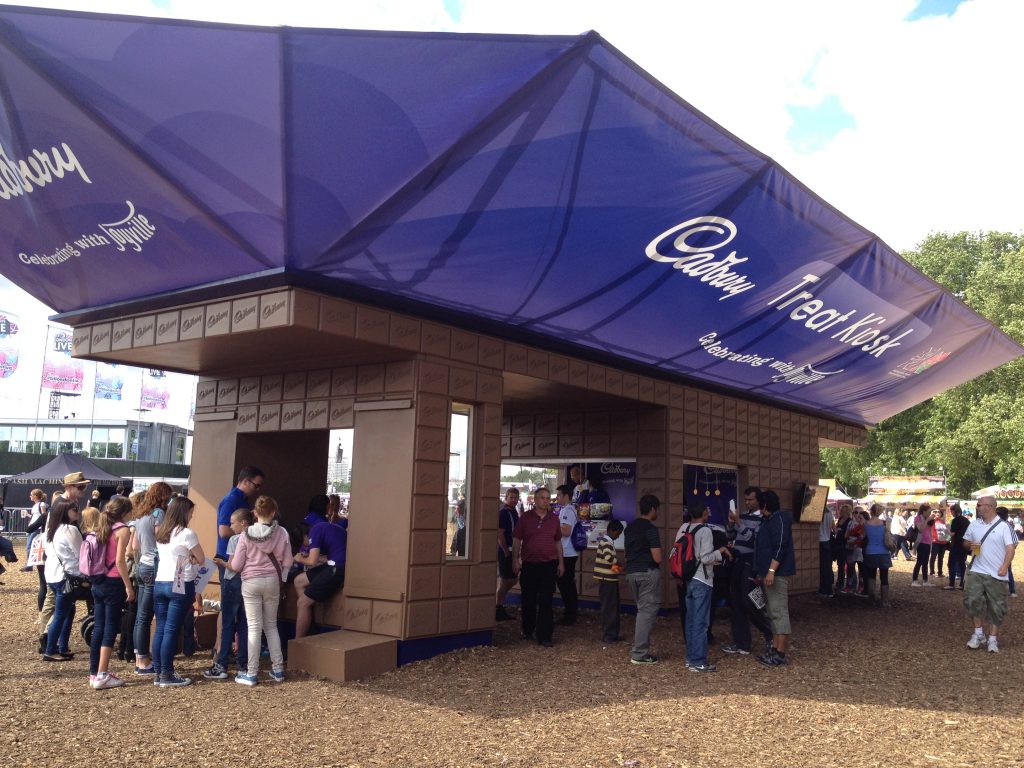 12m Building housing out Robot machining display.